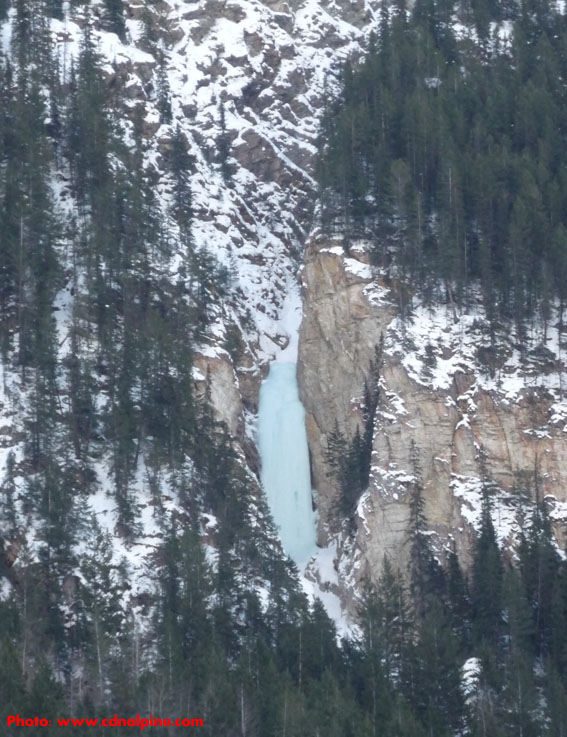 Cool Spring from the Trans Canada Highway.
Grade: III, W5+
Route Length: 40m
Approach: Park in a parking lot beside the railway tracks at the East side of Field, BC. Hike along the tracks until below the route then up through the trees. Using the tracks is trespassing on CPR property, so keep a low profile and do so at your own risk!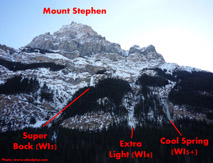 click to enlarge…
Some of the routes on Mt. Stephen as viewed from the highway.
Route Description: This climb has a reputation for being scary, and many strong climbers have struggled with the poor ice quality. Sometimes the ice is good and it's a more reasonable climb.
Descent: Rappel.
Gear: Screws.
Objective Hazards: Avalanche hazard from above.