Massey's from near the base.
Grade: III, WI4
Route Length: 125m
Approach: Park at a parking area beside the railway tracks on the east side of Field, BC. Hike along the tracks until below the route and then up a gully to the climb. Using the tracks is trespassing on CPR property, so keep a low profile and do so at your own risk!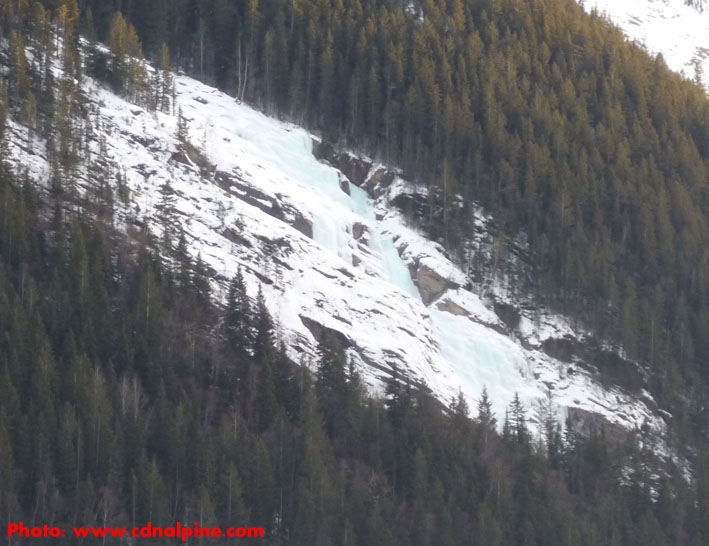 Massey's from the road just east of Field, BC.
Route Description: The first pitch is good climbing with a number of possible lines in the WI4 range. The rest of the route is rambling WI2 & 3.
Descent: Walk off left or rappel the route.
Gear: Screws.
Objective Hazards: Avalanche hazard. It doesn't look like it in the photo, but there are some big slopes above this climb.